New experiences, impressions and exchange with other people. Take home something lasting for your well-being with your relaxation.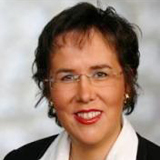 Specialist cosmetician, Reiki master, health coach –
Special courses with Petra Rombach
Please note that all treatments are to be paid for directly to the wellness staff in CASH.
Well-being time –
Whenever you do not yet know what is good for you during the booking process for a Cosmetic Wellness treatment, we recommend that you book a time unit first and then have an individual consultation and treatment with our specialist cosmetician. 
SPA(r) Arrangements
Well-being for body, mind and soul
1x Facial treatment "Wunschzeit für Ihre Haut"
1x Body Relax
You enjoy the gentle body brush massage, which removes dead skin cells and stimulates the skin's metabolism. Now the skin is optimally prepared for the aromatic oil massage.
Muscles relax, deep relaxation is promoted and the body skin is enveloped in precious oils. A treat for the skin and senses.
1x Reiki
Pampering time approx. 140 min. € 146.00
Vital & Schön
1x facial treatment "Wunschzeit für Ihre Haut"
1x Alkaline Salt Oil Massage
Pampering time approx. 120 min. € 129.00
Leichter Rücken & strahlende Haut
1x Back Balance Treatment
1x facial treatment of your choice
Pampering time approx. 100 min. € 112.00
Frühlingserwachen für Körper, Geist und Seele
(bookable with a stay of at least 2 days, treatments take place one after the other)
Start the spring with new energy and velvety soft skin. Bring momentum into your life – fill up with new energy and experience deep relaxation with
1 x Energy brush massage
Enjoy this invigorating bronze massage as your body is cleansed of old dander and energised. Your skin is then enveloped in high-quality metabolism-stimulating oils. Vitality, relaxation and velvety smooth skin are the result of this special act of well-being.
1 x Körper-Harmonie from head to toe – energetic full body massage
Starting with a cupping massage, the blood circulation and lymph flow are stimulated, slag is removed and the muscles are loosened in depth. Long stroking movements along the energy pathways create a balance between fresh vital energy and deep relaxation.
for her – 1 x Smart-facial treatment for more charisma
for him – 1 x Rücken-Balance treatment
on request 1 x Vital-Coaching: Naturally to vitality, health and quality of life (please specify when booking)
2 treatment days € 168,00 per person
Wohlfühl-Schröpfmassagen-Kurs – deep relaxation for your back
Deep relaxation for your back
Stress and one-sided movement cause muscles to tense up and adhesions in the connective tissue to form.
The cupping massage is one of the most effective methods to loosen muscular tension, activate blood circulation and loosen the adhesions in the connective tissue.
Your back will feel light, relaxed and wonderfully at ease again…..
The course is aimed at all couples, girlfriends and friends who want to do something GOOD for each other in a simple and lasting way. It can also be done at home without a massage table. Each participant receives a massage during the course.
Please book this treatment BEFORE your arrival
For 2 persons (pampering time approx. 90 minutes) per person at € 68,- each 
For 3 persons (pampering time approx. 120 minutes) per person at € 58,- each
For current offers, please refer to the Beauty and Wellness Monthly Special.
In case of no-show we charge 100% of the treatment costs. Thank you for your understanding.