Ayurveda and Thalasso by Ayurveda therapist Liane Hahn
 Please note that all spa treatments have to be paid cash directly to the masseuse.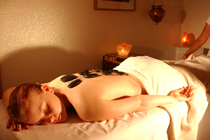 Mrs. Hahn is your spa therapist at the following package offers:
Appointments available on request! Please make your treatment appointment, if possible, prior to your arrival because our wellness women then are more flexible with the dates.