Do you need a good idea for a gift? What about a voucher from our Hotel Rößle in Todtmoos? We will be happy to assist you with special requests.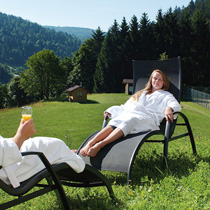 You can order the appropriate gift voucher for every occasion, such as a romantic evening with a surprise dinner or fondue in our pavilion in the park. Or how about a spa voucher with overnight stay?
We are happy to provide you with the voucher of your choice and are looking forward to hearing from you, soon.
Be inspired by our Rößle brochure.
Order voucher
After checking your order, we send you an order confirmation/invoice by e-mail. Upon receipt of the invoiced amount, we send you the voucher by mail to the given address.
Do you need your order very quickly? No problem – please just contact us personally and we will try to make this possible together.